What do the warranties of solar panel manufacturers say about solar panel cleaning? Below, we quote directly from a number of the world's best-selling solar panel manufacturers manuals. Please note that they are all slightly different in their warranty requirements.  They vary in regards to their advice about solar panel cleaning, the frequency of solar panel cleaning, how to clean solar panels and how it may affect your warranty.  Most highlight the electrocution risk associated with solar panel cleaning.  By clicking the links, you can read warranty information in full.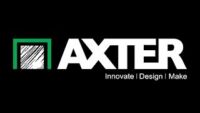 Examine the roof for damaged modules or persistent staining.
» Remove all waste matter lying on the modules.
» Wet the area avoiding the electrical cables.
» Using a soft brush remove excess dirt.
» Pressurised power washers should NOT be used directly on the laminates.
» When spraying a module, do NOT spray water directly on the electrical connections or at the leading edge of the PV laminate.
» Use caution when cleaning PV modules, as the combination of water and electricity may present a shock hazard.
» Use a soft brush to scrub stubborn stains, be careful not to scratch the surface.
» Rinse with water to remove all traces of detergent.
» Dry any puddles left on the roof post cleaning.
https://axter.co.uk/axter/downloads/Axter-Solar-PV-Maintenance-Guide_0819.pdf
7.0
MAINTENANCE
· Regular maintenance is required to keep modules clear of snow, bird droppings, seeds, pollen, leaves, branches, dirt spots, and dust.
· Modules with sufficient tilt (at least 15°), generally may not require cleaning (rain will have a self-cleaning effect). If the module has become soiled, wash with water and a non-abrasive cleaning implement (sponge) during the cool part of the day. Do not scrape or rub dry dirt away, as this may cause micro scratches.
· Snow should be removed using a soft brush.
· To protect against electric shock or injury, electrical or mechanical inspections and maintenance should be performed by qualified personnel only.
Failure to follow these instructions may result in death, injury or property damage to the photovoltaic module. Damages induced by inappropriate cleaning procedures will void Canadian Solar Inc. warranty.
SAFETY WARNING
· Cleaning activities create risk of damaging the modules and array components, as well as increasing the potential electric shock hazard.
· Cracked or broken modules represent an electric shock hazard due to leakage currents, and the risk of shock is increased when modules are wet. Before cleaning, thoroughly inspect modules for cracks, damage, and loose connections.
· The voltage and current present in an array during daylight hours are sufficient to cause a lethal electrical shock.
· Do not immerse the module, partially or totally, in water or any other cleaning solution.
· Ensure that the circuit is disconnected before starting the cleaning procedure as contact with leakage of electrically active parts can result in injury.
· Ensure that the array has been disconnected from other active components (such as inverter or combiner boxes) before starting with the cleaning.
· Wear suitable protection
HANDLING NOTICE
· Use a proper cleaning solution and suitable cleaning equipment.
· Do not use abrasive or electric cleaners on the module.
· Particular attention should be taken to avoid the module backsheet or frame to come in contact with sharp objects, as scratches may directly affect product safety.
· Do not use abrasive cleaners, de-greasers or any unauthorized chemical substance (e.g. oil, lubricant, pesticide, etc.) on the module.
· Do not use cleaning corrosive solutions containing hydrofluoric acid, alkali, acetone, or industrial alcohol. Only substances explicitly approved by Canadian Solar are allowed to be used for cleaning modules.
· Canadian Solar Inc. recommends to avoid rotating brush cleaning methods, as they could create micro-cracks in the PV modules.
· Dirt must never be scraped or rubbed away when dry, as this will cause micro-scratches on the glass surface.
OPERATION PREPARATION
· Noticeable dirt must be rubbed away by gentle cleaning-implement (soft cloth, sponge or brush with soft bristles).
· Ensure that brushes or agitating tools are not abrasive to glass, EPDM, silicone, aluminum, or steel.
· Conduct the cleaning activities avoiding the hottest hours of the day, in order to avoid thermal stress on the module.
We recommend the following to be used:
· Water with low mineral content
· Near neutral pH water
· The maximum water pressure recommended is 4 MPa (40 bar)
https://www.canadiansolar.com/wp-content/uploads/2020/08/Installation_Manual_of_Standard_Solar_Modules_en.pdf
CLEANING PROCEDURE
Cleaning on demand or with intervals of 1 to 3 years (depending on the individual conditions)
No (high) pressure washer/jet washing systems
No solvents, acids, lye, water additives, abrasive brushes
Use of mild detergent or a low percentage (<10%) alcohol can be added to the water
Suggested water specifications :
5.5≤PH≤8.5
Ca 100 myS or partial decarbonized water or total hardness < 5mg/L
Pay special attention to bird droppings and residual EVA as they will cause "hot spot effect". Under the status of jetting water (no high pressure), use wiper blade to scrape to clean up.
Cleaning time can be before 9:00 AM at sunny weather, in winter and end time can be adjusted according to the outdoor temperature.  Avoid cleaning of hot panels in direct sunlight.
During cleaning, stamping on the module, using hard tools like metal to scrap dirt, or jetting hot water on the module is strictly prohibited.
Oil substances, if any, can be removed with alcohol added to the water after the normal clean procedure.
Cleaning should be done thoroughly, if there' s corner pocket remaining (it will cause serious consequences like "Hot Spot Effect".
https://jinkosolar.eu/files/jinko/module/installation_manuals/210303%20OM%20Manual%20EN.pdf
"Wash your solar panels twice a year with a soft brush.  An easy solution is to ask your solar provider about a maintenance package, including cleaning, checking the electrical connections of the wiring and general condition of your system."
https://na.panasonic.com/us/support/solar-frequently-asked-questions
"MAINTENANCE
• In order to maintain the optimum output of the module, quality and safety, please conduct periodic inspection or cleaning.
• The need for cleaning will vary dependent on location, rainfall, pollution levels and the angle of installation – the lower the angle of installation, the more cleaning will be required.
• Module cleaning must always be carried out when the modules are cool, e.g., early morning, to avoid breakage through thermal shock.
• Use of high pressure hoses or cleaners is not permitted as these may damage the modules, laminate or cells.
• Avoid putting pressure on the module surface when cleaning or drying, e.g., leaning, standing or resting buckets on it.
• Use only deionized water free from grit and physical contaminants, at ambient temperature and use a sponge, microfiber cloth or a soft brush to wipe away the dirt (rainwater, tap water or diluted alcohol may also be used as a secondary solution).
• For further cleaning a mild, biological and biodegradable washing-up liquid may be used.
• If stains require more effort to be removed, Isopropyl alcohol of a concentration less than 10% may be used.
• Using a soft rubber squeegee, wipe the module surface from the top downwards to remove any residual water from the module glass.
• Take care not to scratch the surface or introduce foreign elements that may cause damage to the module.
• Always rinse the module with plenty of water. Modules can be left to dry in the air or wiped dry with a clean and soft cloth or chamois.
• When cleaning with washing-up liquid, it is recommended to start with smallest area and from the edge of solar modules in order to check no damage occurs to the glass.
• Never use abrasive detergent, strong alkaline detergent, strong acid detergent or a detergent which forms a protective layer on the surface of the glass to clean any part of the module. The
performance of a solar modules may be reduced. Please be very careful since the warranty will not cover the damages caused by detergents.
• When cleaning the PV module, please do not put detergent on junction box or connector. If detergents and chemical substances adhere, junction box and connector may be deteriorated
or damaged.
https://www.zerohomebills.com/wp-content/uploads/Installation-Manual-Panasonic-EverVolt-360W-370W-Solar-Panel.pdf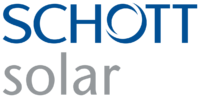 "If dirt build-up becomes excessive, clean the glass surface only with a soft cloth using water. Do not use high pressure spray or chemicals to clean the modules. If cleaning the back of the module is required, take utmost care not to damage the back side materials."
https://www.manualslib.com/manual/540048/Schott-Solar-Photovoltaic-Modules.html?page=11#manual
"8.4 Cleaning
Depending on the ambient conditions, PV modules are likely to get soiled more or less heavily over time. This can cause reduced output.
Dirt could be:
• Dust, pollen or seed
• Leaves or twigs
• Deposits from stable vapour
• Moss, algae, fungi or bacteria growing on deposits (in
short: biofilms)
• Salt (in coastal regions)
8.4.1 Safety precautions
CAUTION!  Contact of live parts with water. Risk of electric shock!
• Never use a high pressure cleaner. You will also retain the manufacturer's warranty as a result of this measure.
8.4.2 Glass surfaces
• The glass surfaces of PV modules have microscopic structures or anti-reflex coatings. Ensure that these do not get damaged. Do not use any cleaning agents which will polish or scratch the
surface.
• Avoid the use of very hard water.
• Also avoid the use of distilled or demineralised
water if possible.
• Avoid the use of acids, bases or other aggressive cleaning agents. Dirt- or water-repellent coatings subsequently applied to the modules can negatively affect the efficiency of the PV modules and therefore the power output of the whole photovoltaic system. We therefore advise against the use of these agents.
RECOMMENDATION
For cleaning the glass module surfaces, we recommend :
• Rainwater without additives, with its temperature matching the temperature of the module.
• A soft sponge or a soft brush.
• If necessary, use a telescopic rod with a sponge or soft brush attached on the end. The rod can have a water pipe integrated.
• For stubborn patches of dirt, use the following to help:
• Isopropanol: We recommend a mixture of isopropanol and rainwater to the ratio of 1:1.
• Glass cleaner: As an alternative, we recommend clear, colourless glass cleaner with no ethanol or denaturants (e.g. Bitrex®)12.
Anti-reflective-Glass
The PV modules have an anti-reflex layer on the glass surface to achieve a higher output. This means that some marks (e.g. fingerprints) are more visible than on normal glass. These marks are mostly seen as shimmering patches. These kinds of marks do not have any measurable effect on the module output and fade away after about 2 weeks of being exposed to weather conditions, as sunlight and rain break them down.
8.4.3 Insulating back sheet
The insulating back sheet must not be cleaned. Nevertheless, if you still need to perform work behind the modules (e.g. to remove leaves).
Make sure you refer to Ch. 3.2.1: "Electrical safety precautions" and Ch. 3.2.2: "Mechanical safety precautions".
Avoid damaging the insulating back sheet.
https://www.europe-solarstore.com/download/sharp/160926-NDRC_NURC_NURD_NDRJ_NURJ-Installation-Manual-EN-V3-2016.pdf
"Maintenance
Suntech recommends the following maintenance measures in order to ensure optimum performance of the module:
Clean the glass surface of the module when necessary.
Always use water and a soft sponge or cloth for cleaning.
A mild, non-abrasive cleaning agent can be used to remove stubborn dirt."
https://www.selectsolar.co.uk/downloads/Suntech_Installatio_Guide.pdf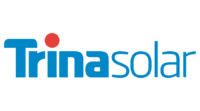 "System performance and reliability can be improved by taking some simple steps. Maintenance should be carried out at least once a year. The amount of electricity generated by a solar module is proportional to the amount of light falling on it. A module with shaded cells will produce less energy and therefore it is important to keep modules clean. • It is particularly important to ensure that the solar modules are clean before onset of summer. Products installed at a tilt angle below 15° or which are located in particularly dusty areas, are installed in landscape orientation or in areas of high pollution or close to large bird populations will require more regular cleaning.  Take care to avoid severe thermal shocks which might damage the module by cleaning modules with water which has a similar temperature to the modules being cleaned. Improper maintenance can cause lethal electric shock and/or burns.
9.3 CLEANING
Clean PV modules when the irradiance is below 200W/m2; liquid with a large temperature difference from the modules must not be used for cleaning the modules;
It is forbidden to clean PV modules under the weather conditions of wind more than 4 grades, heavy rain or heavy snow;
When cleaning PV modules, do NOT step on the modules; do NOT spray water on the backside of the module or the cables; keep the connectors clean and dry; prevent fire and electrical shock from occurring; do NOT use as steam cleaner;
The back surface of the module normally does not need to be cleaned but, in the event this is deemed necessary, avoid the use of any sharp projects that might damage the penetrating the
substrate material.
When cleaning the modules, use a soft cloth together with a mild detergent and clean water.
Take care to avoid severe thermal shocks which might damage the module by cleaning modules with water which has a similar temperature to the modules being cleaned.
Use dry or wet soft clean cloth to clean the PV modules; non-corrosive solvents or hard objects are strictly prohibited;
If there is greasy dirt and other substances on the surface of the PV module which are difficult to clean, conventional household glass cleaning agents can be used; Do NOT use the alkaline and strong acid solvents."
https://midsummerwholesale.co.uk/pdfs/trina-vertex-s-380-400-manual.pdf
"Cleaning.  Over time, dirt and dust can accumulate on the glass surface of the module, reducing its power output. Yingli Solar recommends periodic cleaning of PV modules to ensure maximum power output, especially in regions with low precipitation. In order to reduce the potential for electrical and thermal shock, Yingli Solar recommends cleaning PV modules during early morning or late afternoon hours when solar radiation is low and the modules are cooler, especially in regions with hotter temperatures.  Never attempt to clean a PV module with broken glass or other signs of exposed wiring, as this presents a shock hazard."
http://www.yinglisolar.com/static/assets/uploads/manual/downloads/InstallationManual_IEC_EN_20210801_V03_M10%20YLM-J.pdf
Solar Panel Cleaning & Warranty Conclusion
In conclusion, we see that solar panel manufacturers: 1. Recommend cleaning solar panels, dirty panels do not produce as much electricity as clean solar panels. 2. Some solar panel manufacturers say that if your solar panels are not cleaned, it will invalidate your warranty. 3. They should be cleaned at least six-monthly, using water. 4. They should be cleaned by qualified professionals due to the electrocution risks involved. 
ISCA provide solar panel cleaning safety awareness courses which are language and area-specific.  They provide information about how to protect yourself from electrocution whilst cleaning solar panels and are an essential qualification for anyone seeking to clean solar panels.